One of the best assets within Syracuse is simply the community. There are many instances of community members acting charitably.
A few years ago, an anonymous pastor living on Syracuse's West Side contacted the manager for the local Habitat for Humanity warehouse, a company already known for its charity. At first, he wanted to create a donations agreement from a nearby restaurant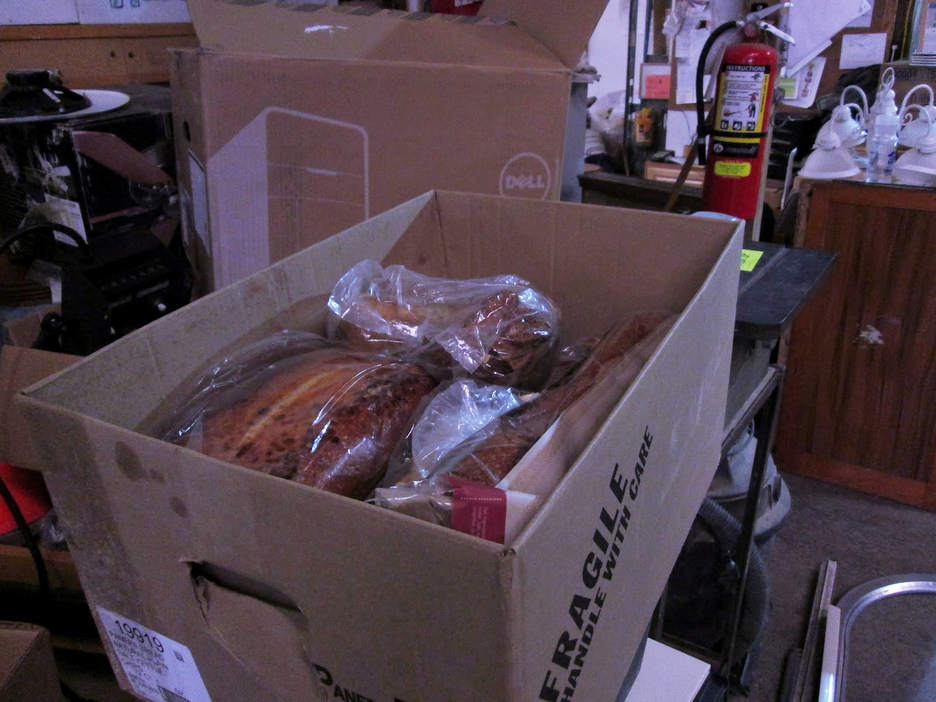 to help feed the workers in the warehouse, some of which are volunteers, but soon it was clear that feeding staff required little food, and there was lots of excess left over. After creating a dialog between Habitat for Humanity and drivers for a nearby food pantry, Panera Bread created an informal agreement to drop off surplus bread at the warehouse, so that every Monday morning, boxes of baked bread are gradually emptied to help feed adults and children that come into the warehouse. Donations now come from not only Panera Bread, but also from Provisions Bakery and Checkers Pizza, both of which offer large quantities of unsold but perfectly usable food which go to people who can use it.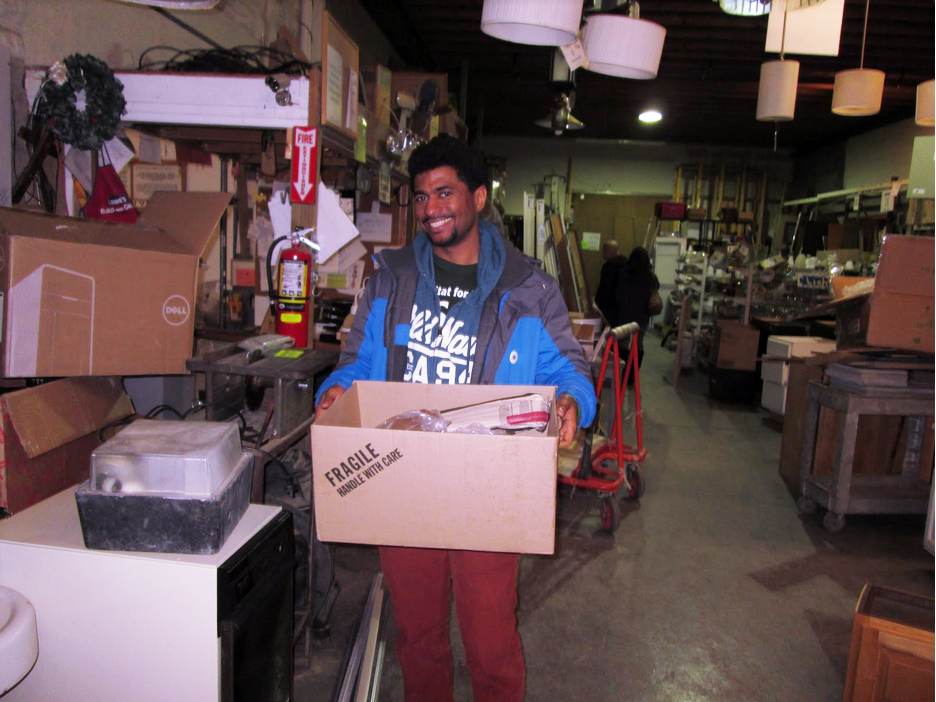 Langston Masingale, store manager, holds the last remaining box of donations brought in that morning.
In 2012, the bodega next to the warehouse was closed down, and the owner left a few pallets worth of food and drink with the warehouse. Alicia Sierrawolfe, the manager of the warehouse at the time, then dropped off these goods to the Joseph's House for Women in Syracuse. Both of these examples demonstrate how a non-profit organization like Habitat for Humanity, which was designed to provide housing and discounted second-hand building materials to the public, has garnered a community around food security.
Central New York Regional Market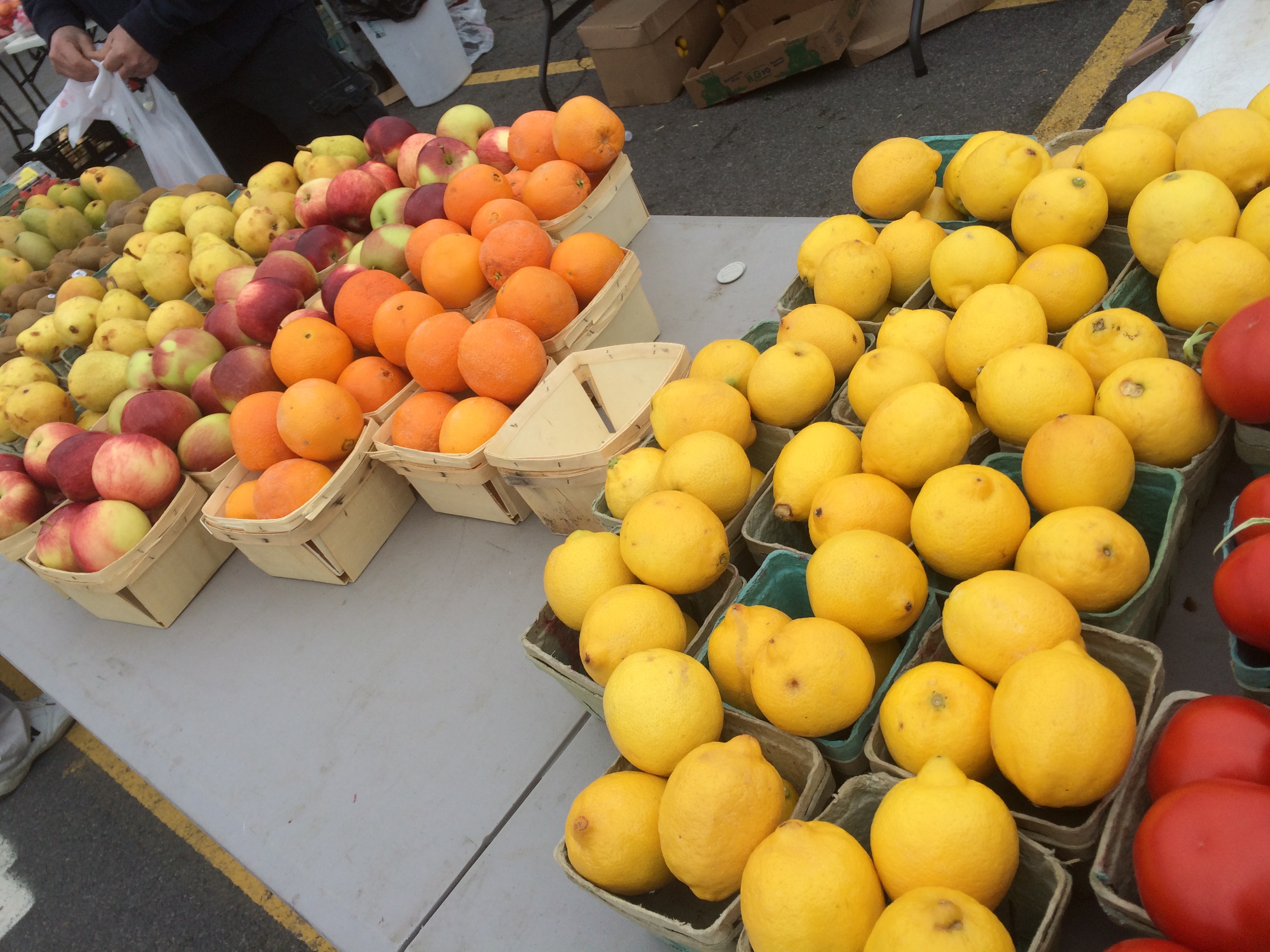 On March 30th, 2015 I had the privilege of interviewing Ben Vitale, Executive Director of the CNY Regional Market, with some of my fellow classmates. Mr. Vitale gave us a lot of useful knowledge regarding the history of the CNY Regional Market as well as its current status. My main area of focus going into this interview was to see how SNAP users were able to use their benefits at the market. Mr. Vitale gave us a bit of the history of the SNAP program in the market. The CNY regional market had a couple different ways SNAP participants could "cash in." For example, at first their were coupons, but only some farmers would accept them, then the process changed again to the EBT card. Eventually, eight years ago the Farmers Market Federation came up with a wooden coins system. The challenge with the wooden coin system though was that vendors and CNY Regional Market employees were worried about fraud since SNAP benefiters could only use their coins on food – the problem here is that the CNY Regional Market also sells a fair amount of retail, so they were worried retail vendors might get cheated. This as well as the physical act of counting or keeping organized the stacks of chips became extremely difficult since no two coins were alike. A few years ago though the CNY Regional Market adapted to what is their current use of "SNAP exchange," it Is their own coin system (coin counters – which has blow up over the last three to four years). SNAP coins alone transacted over a quarter of a million dollars. If vendors did not accept these coins from SNAP participants, these vendors would have missed out on these deals. About ninety-five percent of vendors accept the SNAP coins. Vendors that sell food are the only category that accepts these coins as retailers do not.
Main Street Farms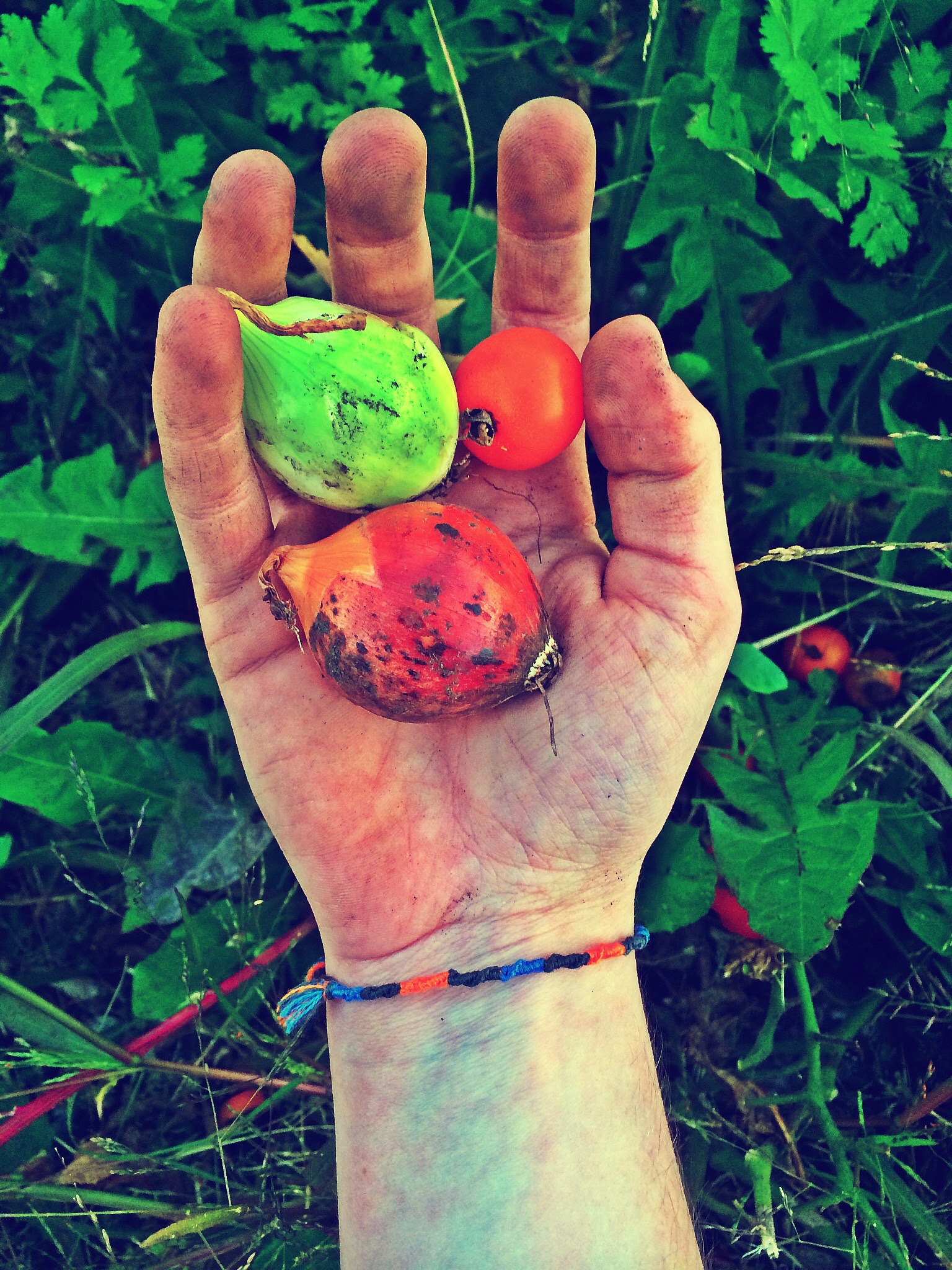 "Main Street Farms in an urban aquaponics farm, organic plant nursery, and education center, with locations in Homer and Cortland, NY" they are "dedicated to sustainable agriculture and local food security." Allan and Bobcat are the brain and muscle behind the farm and its success. The duo can be found at the Syracuse Regional Market's C Shed from 7 AM – 1 PM every Saturday. This opens up their business to those who benefit from SNAP. SNAP participants who would not otherwise be able to afford to participate in a CSA or drive out to Main Street Farms have access to Main Street's fresh produce weekly because Allan and Bobcat make it accessible for them by participating in the Regional Market. Allan also applies for grants to help pay for 80% of the cost of low-income residents' CSAs who are interested and willing to belong to a CSA. A CSA is community supported agriculture, which is when an individual pays a fee at the beginning of a particular harvest season to then subscribe to a farm's weekly produce for the entirety of that growing season. Allan and Bobcat want this to be an option for low-come residents, so they are continuing to look for other ways in which SNAP participants could better participate in CSA's in the future. Their work now has been successful and gives SNAP participants an opportunity to purchase local, healthy and nutritious produce they might not otherwise be able to afford.
Catholic Charities Diocese of Syracuse Onondaga County
Catholic Charities Diocese of Syracuse Onondaga County is located at 1654 West Onondaga Street, Syracuse, NY 13204.