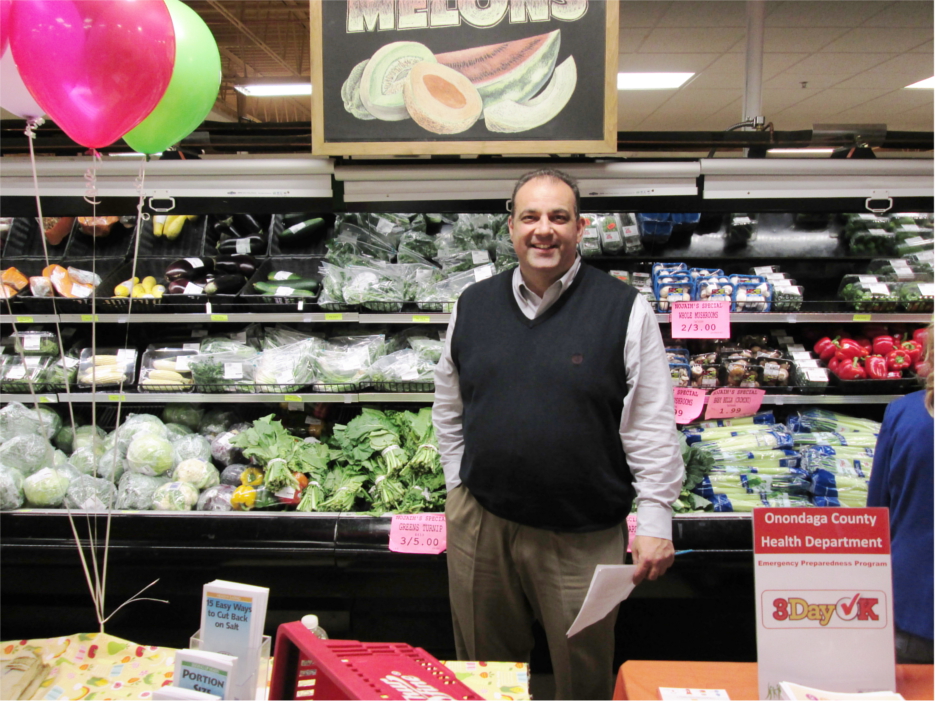 Paul Nojaim is the current owner of an independent grocery store in a neighborhood that has seen food outlets abandon it for decades, and lacks a large full service grocery store. The existence of independent stores like Nojaim's market help the local food system by contributing to the systemic nature of independent grocers. Paul's store in particular has a few unique services. Aside from a store renovation and expansion that took place last year, the independent store expanded its services to include a grocery delivery service, utilizing a phone app that schedules pickups ahead of time.
Paul believes in improving the overall quality of life of his shoppers, and has taken on an ambitious customer rewards project. But unlike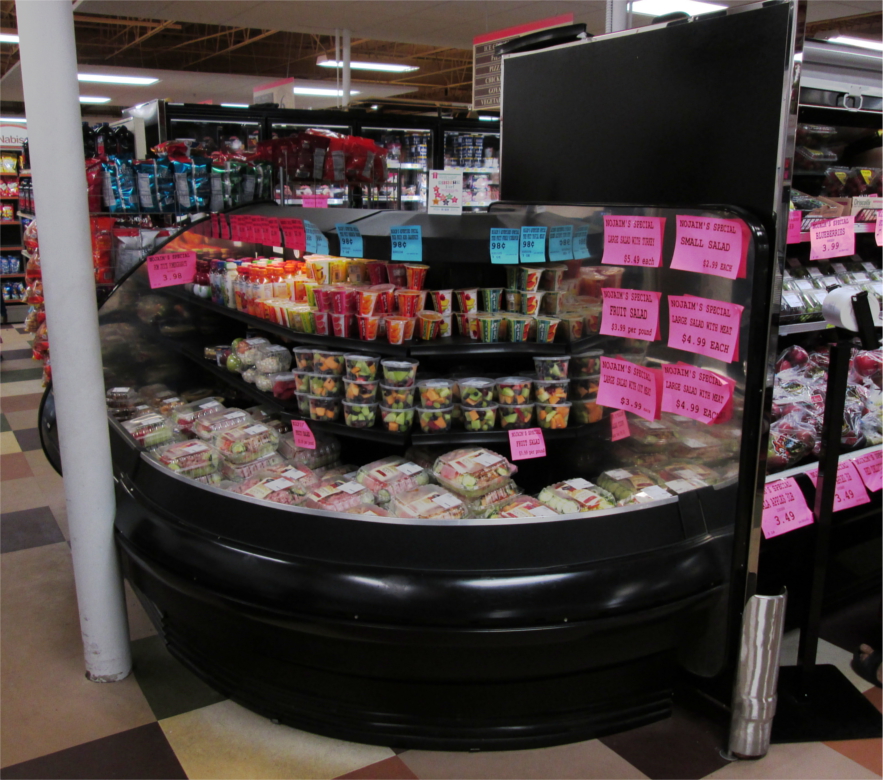 other programs in Syracuse, Nojaim's isn't rewarding customers with just any discounts, he's rewarding them with healthy incentives. Nojaim plans to give out dietary plans, health foods, even gym memberships as rewards for shopping for certain items habitually. While designing the program, he went a step further and hosted an event led by the Onondaga Health Department in his store, which distributed free information on balanced diets, meal plans, and making healthy lifestyle choices.
Educating the public to better their safety and security is a lifelong mission of Nojaim's. Paul disagrees with the negative sentiment he hears about city youth, and over a decade ago, decided to start a life skills training program for all of his young employees in response. Teenagers and young adults received support for staying in school, working in the professional world, and learned how to budget, manage credit, communicate effectively, and of course live healthy and eat right. Nojaim's mission of community involvement and personal betterment has contributed to increased food security for many individuals in the west side neighborhood.