Sometimes welfare and other government assistance programs are simply not enough. According to the U.S. Bureau of Statistics, 1 in every 6 Americans struggle with hunger everyday. Most people associate food banks with the homeless, but food banks serve others in substantial need. Food banks also serve those who are struggling to make ends meet and provide a sufficient amount of food to feed their families. The presence of food banks and outreaches increased from only 8 in the East side area of Syracuse in 2003, to over 60 within a 20-mile radius. Food banks and community outreaches are still growing to meet the needs of Central New York residents. Here are some highlights in the Syracuse area:
The Franciscan Church of the Assumption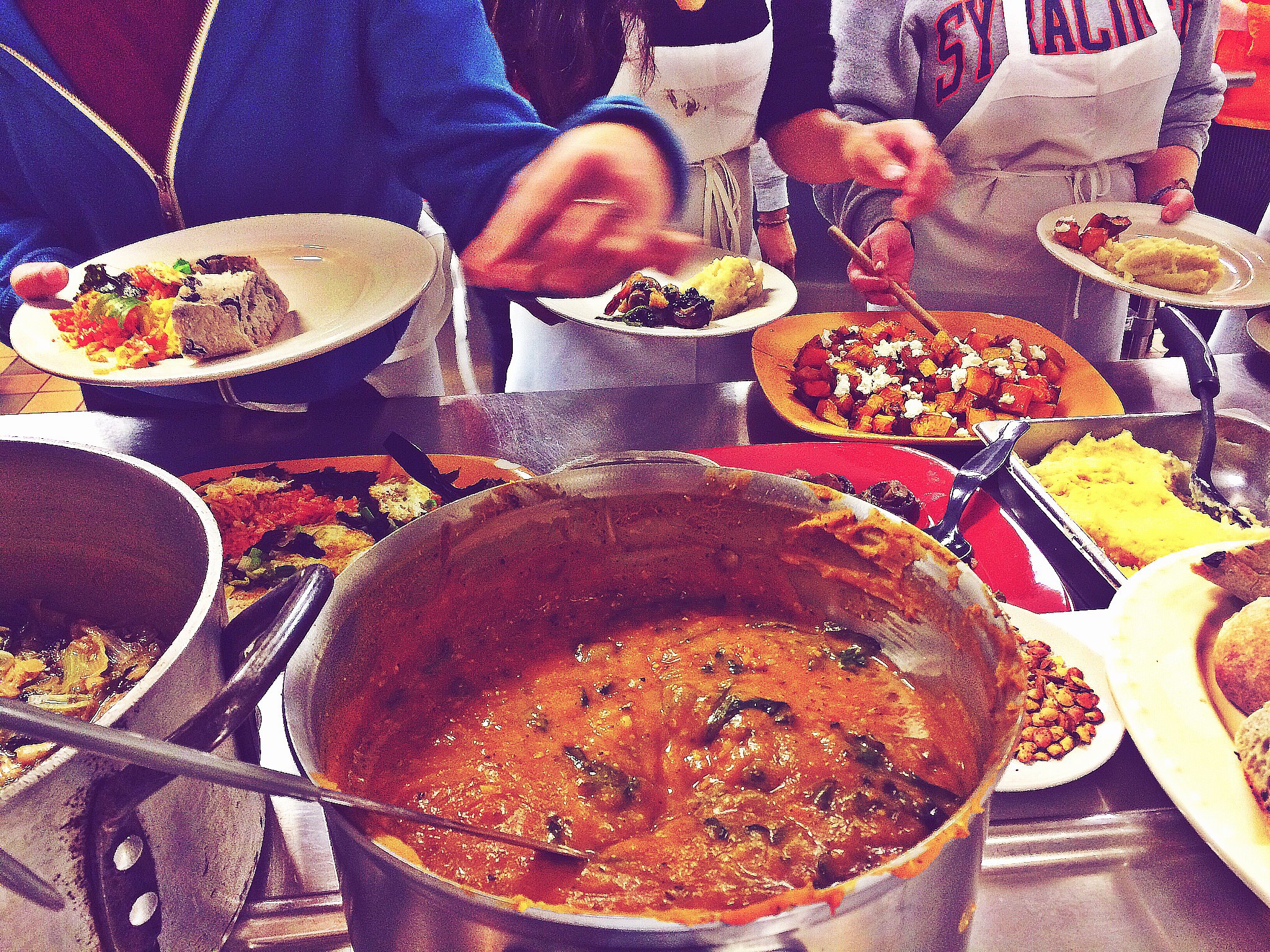 At The Franciscan Church of the Assumption, located at 808 N. Salina St. a group of 90 volunteers, Syracuse University Alibrandi Catholic Center donors, and other local parishes assist in their own Food Pantry and Soup Kitchen in the Parish Center. Federal grants, private donors, such as Wegmans and lastly the Food Bank of Central New York are where the food pantry and soup kitchen's funding comes from. Another feature of the churches food assistance programs is the Daily Sandwich Program. The sandwich program allows anyone who comes to their door to receive a free bagged lunch. The individual(s) who come to receive a bagged lunch will not be questioned about their financial status – it will just be given to them. This program itself produces around 7, 500 to 12, 000 each month. The sandwich program and soup kitchen are available to people Monday – Friday from 11 AM – 1 PM and then again from 4 – 5 PM. The food pantry at Assumption also serves to those who meet the certain requirements of the program. Registration by an individual or family must happen in advance, so that they may become eligible for the food pantry. This service provides those who qualify for the program with food monthly that they otherwise might not get. The food pantry is open Monday – Friday from 9:30 AM to 12:30 PM.
Interreligious Food Consortium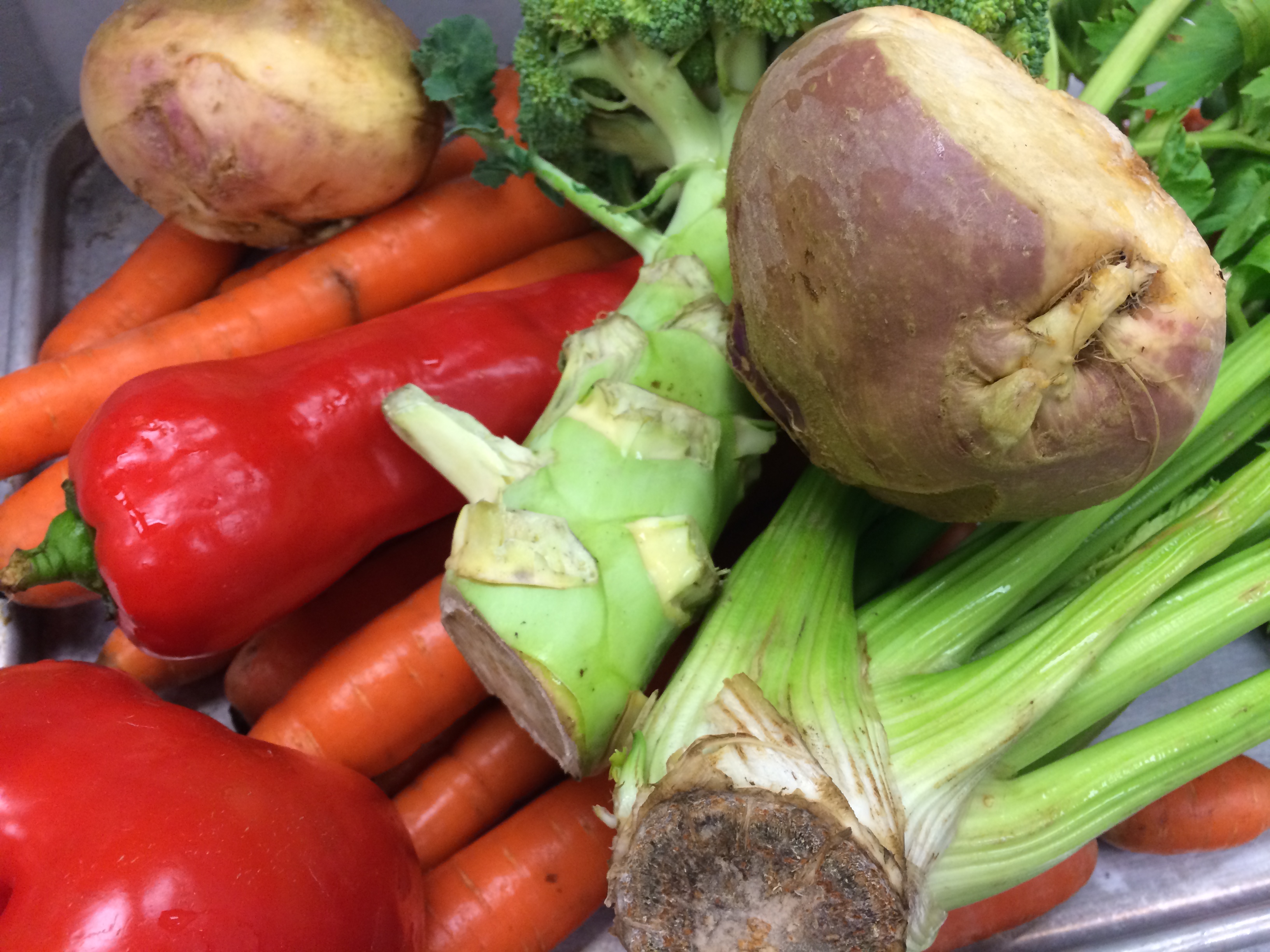 At 222 Teal Avenue, in Syracuse, New York, thousands of pounds of food is gathered and distributed each year at the Interreligious Food Consortium (IFC). The IFC is a non-for-profit group in which collects donations from people and even other organizations and businesses that are bigheartedly willing to do so. The donations made by people and organizations are what allow the IFC to provide food to those who are less fortunate. The IFC also is granted a lot of assistance from faith oriented and private partners to help them with their mission to helping those who participate in their food programs and pantries. What is special about the IFC is that it also directly connects those who are in need of food to people that are appropriately able to help them. This is crucial for those who are hungry, as they do not typically have the support and money needed to put food on their tables. In other unique efforts to help bring in donations and support, the IFC puts on local events. Events include activities such Jazz Benefit concerts, comedy nights, and an empty bowls fundraiser they do each year that allows an individual to select a handmade ceramic bowl to fill with soup and take home. These unique ways of fundraising bring the community together to successfully help those around them. Organizations such as the IFC are imperative as they also provide the donated goods they receive to other local food banks and pantries. This is essential because it helps balance the amount of food that comes into each charity this way all of the food donated convers a much larger geographic and demographic range. The IFC makes the food accessible for those located in different areas of Syracuse.
Catholic Charities Diocese of Syracuse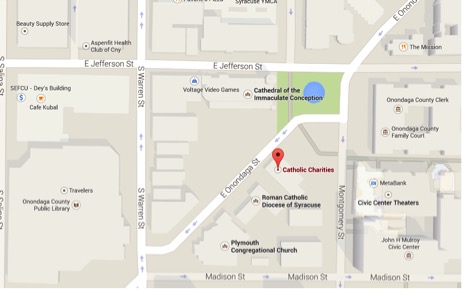 The Catholic Charities Diocese of Syracuse is located adjacent to the Cathedral of the Immaculate Conception and on the Columbus Circle. This location serves as a food pantry, soup kitchen, and for a centre for those who are in need to pick up clothes.
Samaritain Center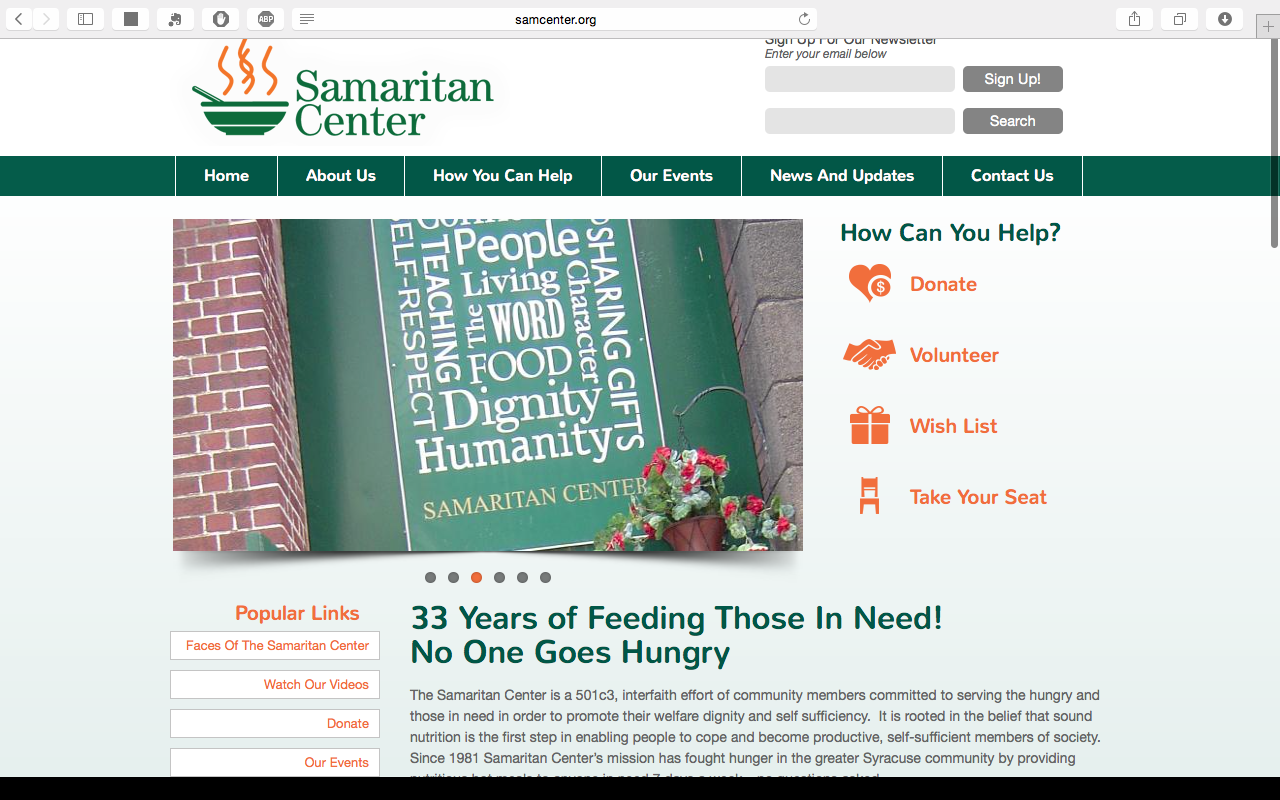 Samaritan Centre is an organization that is committed to serving the hunger and those who are in need. Currently they are in process of a move to the former Saint John the Evangelist Church on North State Street in Syracuse in order to serve those whom are in need.