Some neighborhoods in Syracuse rely on the services of a single grocery store. Much of the south side of Syracuse lacks any source of produce at all. Green Hills Farms is an independent market that has existed for almost 80 years, and is for many, the only full service grocery store capable of addressing food insecurity.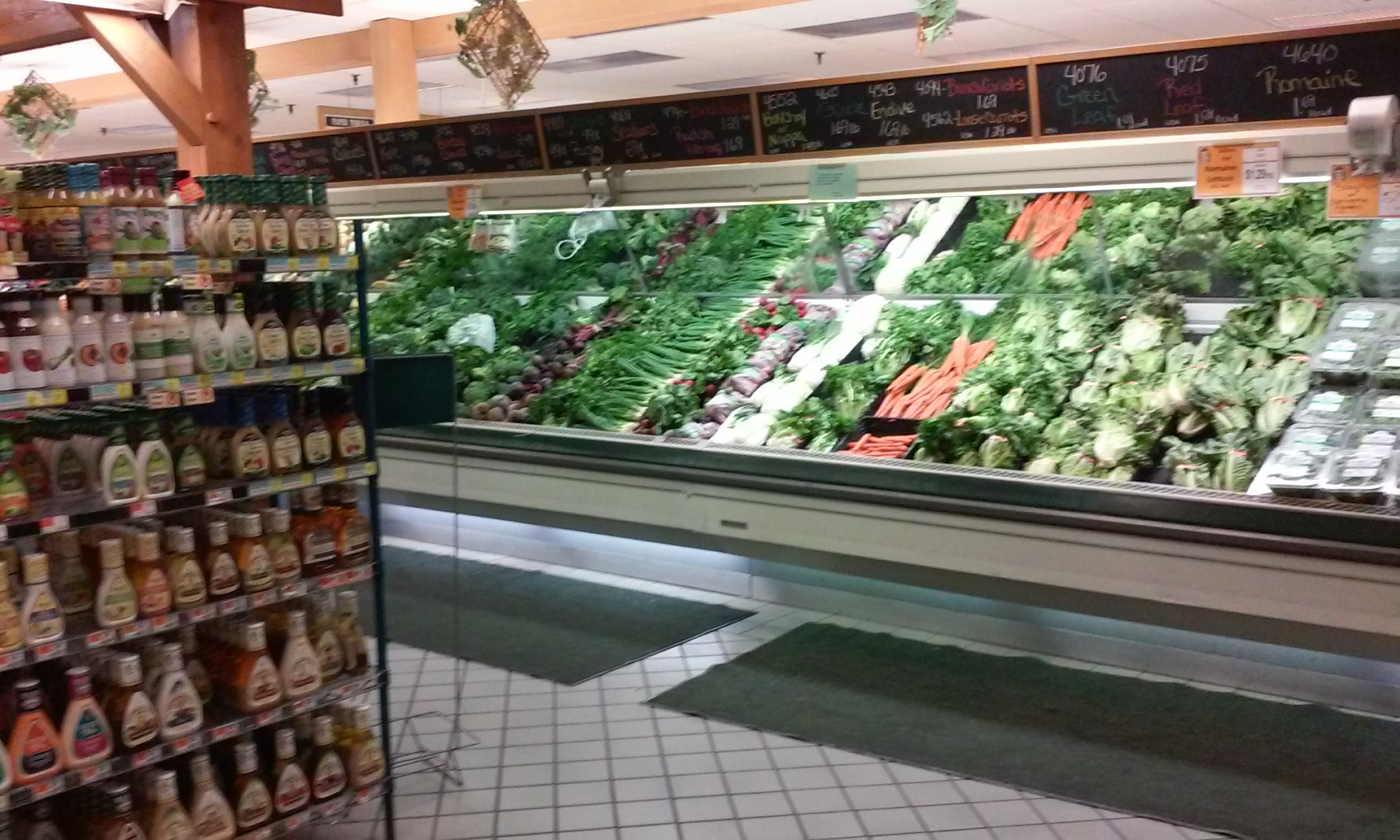 A part of the produce section at the Green Hills Farms grocery store.
Green Hills Farms has had a history of impacting the lives of people in the neighborhood. During the infamous Labor Day Storm of 1998, Green Hills Farms sent a letter home to its customers, and included a discount to shoppers to help restock their pantries. Green Hills Farms is also the origin of one of America's oldest and most successful customer loyalty programs. Today, any cardholder that spends any amount of cash in-store is entered into a raffle, where the following week, three drawn families or individuals are given a coupon for free groceries equal to the amount of money they spent. The store gives out free, fresh, local food to over 150 families a year. Policies like these are what have helped Green Hills Farms grow from a vegetable stand to the 22,000 square foot grocery store we recognize today.